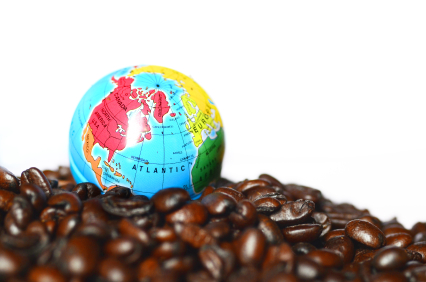 Last Monday (October 7, 2013), a coffee-related Guiness World Record was broken in Boyaca, Colombia: Largest Coffee Party in a Single Venue. This project was a collaboration between the Colombian Coffee Growers Federation (FNC) and the Department (State) of Boyacá, Colombia. The venue was the Plaza de Bolivar, located in the city of Tunja, where 13,567 thirsty coffee drinkers (including over 400 independent coffee growers) were welcomed into the city square with a hot cut of Colombian coffee. Participants were directed to different sections of the square until the entire crowd gathered and was counted. The final count was then revealed on a large screen in the center of the plaza.
"Breaking this record means the world to Colombian coffee farmers as we look to promote and encourage Colombian coffee consumption," said Luis F. Samper, Chief Communications and Marketing Officer of the FNC. "And which better place to break the record than in Boyacá, Colombia, one of the 21 departments known for the production of export quality coffee." According to Governor of Boyacá, Juan Carlos Granados, the event was to show support for the 12,000 coffee growers in this region known for it's "export quality" coffee production.
The previous record was set in 2009 by Krüger GmbH & Co in Cologne, Germany after 8,162 coffee-loving Germans gathered together in a park.